Welcome to the very first episode of the new Connecting Threads podcast! Join us as we share our favorite quilting techniques, review our go-to tools, and share behind the scenes stories about what goes into making Connecting Threads the company you know and love.
In Episode One – Behind the Scenes, Fabric Edition you'll get to know our director Kris as she describes her role in company and her passion for quilting. From quilt mentors to our fabric development process, Kris shares her enthusiasm and deep knowledge for the quilting industry.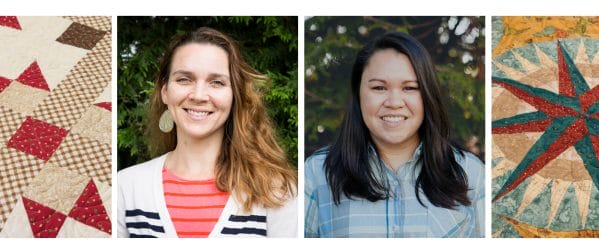 In our second segment, Chamisa and Patrice describe the design process behind our exclusive fabric collections! With new fabric collections launching every six weeks, our in-house designers have fine-tuned their processes. If you've ever wondered about how a fabric collection is made, listen in!
Useful links from our podcast episode:
Luxe aka: Ultra Premium fabrics