Meet Chamisa!
1.14.2019
Hi there! My name is Chamisa, and I'm the Textile Production Assistant here at Connecting Threads. Making things runs in my family. When I was very little, my mom worked for a dress maker and was also an avid knitter, and my dad worked as a carpenter for Habitat for Humanity. Needless to say I've been a crafter since, well, my whole life. My main creative outlet is drawing. I ran my own small illustration studio before joining Connecting Threads, and I still take on illustration projects in my spare time. I'm currently working on my first children's book!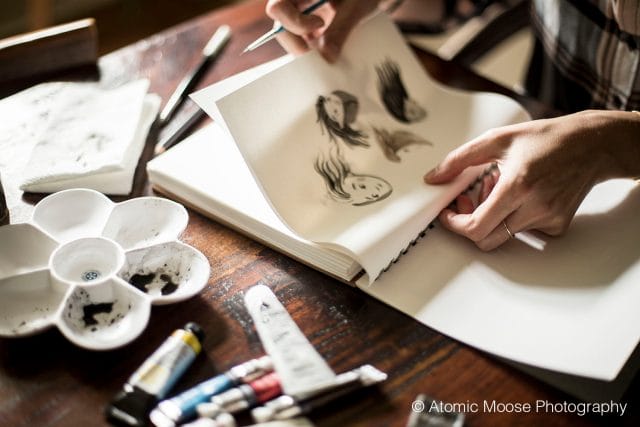 Other jobs I've had: bartender, children's art teacher, mural painter, nanny, writer. Other places I've lived: Martha's Vineyard, Phoenix, Sebastopol, Providence, San Francisco. Other hobbies: baking! Traveling!
It's really exciting to be a part of the fabric design team here. We move quickly, putting out at least two collections every catalogue, so it feels like there's always something new on the drawing table. As this is my first job in the quilting world, I'm learning a ton about the way fabrics pair together; how to balance scale, color and value to create a collection that you can't wait to start sewing with.