Lesson Two: Perfect Points Sampler
3.13.2012
Here we go with Lesson 2 of the Perfect Points Sampler Pattern. This week's blocks are the Snowball and Sawtooth Star. The lesson focuses on maintaining straight diagonal lines within and between blocks. Yes, the positioning pin can help with that also!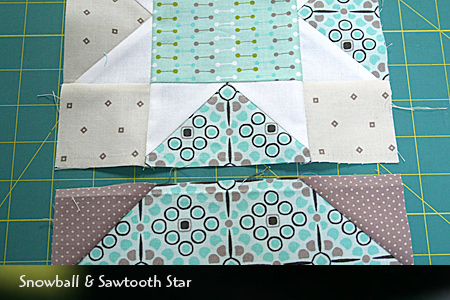 It's great to see members helping each other. I especially get excited when someone comments on improvements with their piecing! Keep up the great work!
Click here to join and the Perfect Points Quilt Along group on and download the PDFs for the tutorial and pattern introduction. You can even look at the suggested fabric requirements here before you begin.
-Ann